As typically multiple stakeholders are involved in one test scenario, it can be a hard job to bring them all together and create overall transparency. Scenarios in 9TEAMS solve this problem!
Scenarios are typically used for
Integration and user acceptance testing
Preparing, executing and tracking cutover plans
Aligning all parties involved around one or more Gateway checklists
This topics explains how scenarios can be used for integration and user acceptance testing.
Within 9TEAMS, a scenario is the most complex and advanced document category available. Instead of topics, a scenario has multiple steps. A step has an owner and status (OPEN - DONE - FAIL).
Handle integration and user acceptance testing in a dedicated 9TEAMS project
It is 'best practice' to handle scenarios for integration and acceptance testing in a separate project. If you have ADMIN or OWNER access, create a new project using project template 'SAP ACTIVATE UAT Workbench'. As all related configuration and documents have to be loaded, this can take a couple of seconds.
After creating the project for integration and user acceptance testing, we recommend to switch off the possibility to create issues and requests. Issues and requests are typically handled centrally in the master project.
Creating a scenario
Creating a scenario in 9TEAMS is easy. In the testing workbench project you click '+ ADD' and select 'Add scenario'.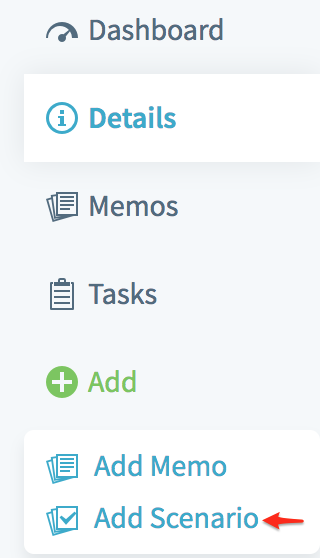 It is not unusual that a new scenario is being created by duplicating an existing scenario.
You will see that - next to the standard fields for a issue - 3 custom fields have been added. These fields have been taken over from the SAP Activate Accelerator documents.
You can and should update them to your specific context. More information about maintaining custom fields can be found here.
Prepare the scenario
The purpose of a scenario in 9TEAMS is much more than just having a registration or record of the scenario. A 9TEAMS scenario allows to handle the complete test scenario and the exchange of information, in the most efficient and compliant way. Document (incl. embedded screenshots) the various steps to be executed in further detail. If already known, you can assign an owner to every step. Supporting documents can be added
By adding tasks to a step, you can orchestrate and track the work to be done, no matter who's involved.
Archiving a scenario
When a scenario is completely finished and all tasks have been done, the project/document owner/creator can archive the scenario. Click here if you want to learn more about archiving documents.
Visualize the scenario funnel
The default view for scenarios is the list view. However, if you want to get a better overview of the funnel, we recommend to switch to the 'Kanban view'. Drag and Drop requests to update the status. Change 'GROUP BY' to group by other than the status field.